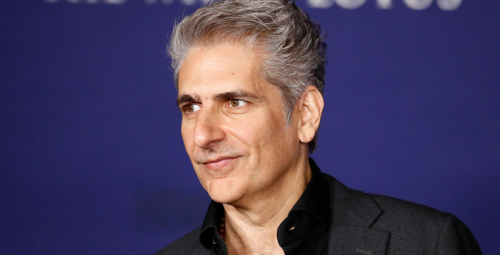 Soprano's star Michael Imperiolo isn't keeping quiet about his disgust at the Supreme Court ruling in favor of a Christian web designer who argued she shouldn't have to design a page for a same-sex couple.
The idea that in this day and age we're still allowing religion to decide court cases is ridiculous, but I digress. Michael has another way of looking at it.
"Thank you Supreme Court for allowing me to discriminate and exclude those who I don't agree with and am opposed to. USA! USA!" Imperioli wrote on his Instagram. "Hate and ignorance is not a legitimate point of view."
He later commented on his post: "America is becoming dumber by the minute."
The actor is now just one of many activists who have spoken out in recent days against the decision.
Senate Majority Leader Chuck Schumer also said: 'Refusing service based on whom someone loves is just as bigoted and hateful as refusing service because of race or religion.
'And this is bigotry that the vast majority of Americans find completely unacceptable.'