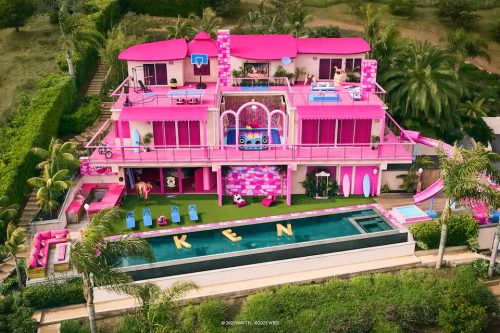 You've got one prime vacation each summer and you got to get this right. You need something exciting, something relaxing, and something no one else will be doing. Check, check, and check.
Enter the Malibu Barbie Dream House! It's legit in Malibu and it's available, FOR FREE, on Airbnb starting July 17 at 10 a.m. PT.
You can request to book Ken's room in Barbie's DreamHouse at airbnb.com/kendreamhouse for two individual one-night stays for up to two guests. Selected winners will stay at the pink mansion in Malibu on July 21 and July 22, free of charge, to indulge in all the Kenergy that revamped beach home has the offer.
"We all have dreams, and Barbie is lucky enough to have a house full of them," said Ken via press release. "But now, it's my turn, and I can't wait to host guests inside this one-of-a-kind – dare I say, one-of-a-Ken? – digs."
Check it out!