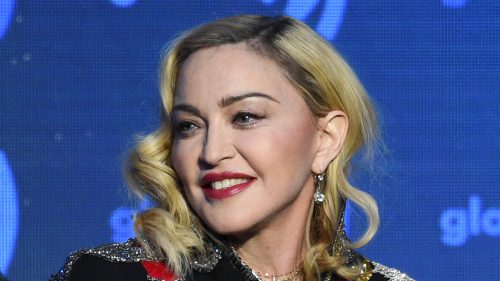 Yesterday Gen Xers everywhere bowed their head in silence to pray for the safe recovery of our lord and savior, Madonna. We're pleased to say she has left the hospital and is resting at home.
Little is known about what caused the singer to be rushed to ICU on Saturday, but her long-time manager Guy Oseary said it was a bacterial infection.
In his post, Oseary also told fans Madonna's work commitments — including a highly anticipated tour originally scheduled to kick off next month — would have to be halted.
"We will share more details with you soon as we have them, including a new start date for the tour and for rescheduled shows," wrote Oseary, who added that Madonna was expected to make a "full recovery."
As for now, Madge, 64, is said to be resting at her home with her kids keeping her company.
FOR THE LOVE OF GOD GET WELL!!!!!!!!!!!!!!!!!