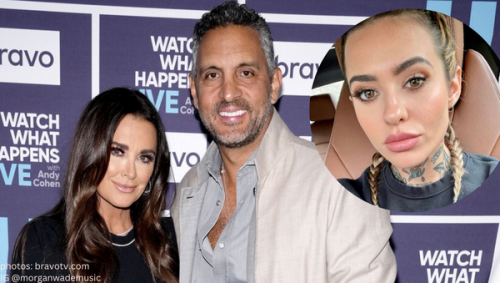 People.com broke the news last night that Kyle Richards and Mauricio have ended their 27 year marriage, but gave no information as to why.
That's when sleuths on the internet decided to start questioning a recent instagram post Kyle made where she seemed awfully chummy with another woman. Country singer Morgan Wade, to be exact.
But is it just talk? A week before the split was announced Kyle posted a group of photos with the caption "Life Lately". And fans question where Mauricio was in all the pics. And more importantly, who is your new bff in the pics with you?
Of course Kyle has been silent all night on the matter, but these fans know how to read between the lines and often know where theres smoke there's fire.
You can see the entire group of pics at her IG, she removed the embedding ability so I just grabbed a few pics.