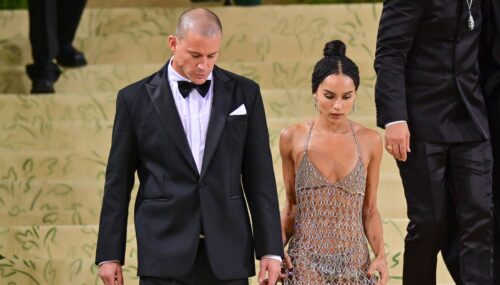 I did NOT see this coming. Zoe Kravitz, the love child of Lenny Kravitz and the great Lisa Bonet, is engaged to her boyfriend of two years, Channing Tatum.
That's according to People magazine which says multiple sources have confirmed the joyous news.
The Batman actress, 34, previously opened up about her relationship with Tatum, 43, in a cover interview for GQ's 2022 Men of the Year issue, praising him for being "just a wonderful human."
"He makes me laugh and we both really love art and talking about art and the exploration of why we do what we do," Kravitz explained. "We love to watch a film and break it down and talk about it and challenge each other."
The only person in their family to comment so far was Zoe's ex step dad, Jason Mamoa, who said he is "beyond happy" for the pair.