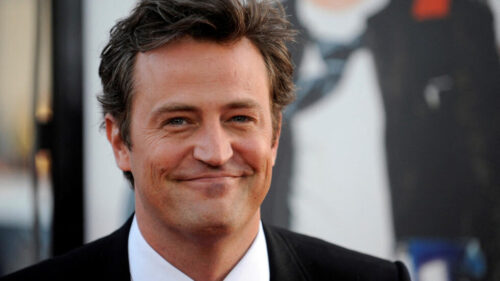 The death of Matthew Perry over the weekend was really hard on a lot of his fans. I've seen some really really touching tiktoks where people have taken scenes from 'Friends' where Matty (as he was known to friends) is giving a touching goodbye speech and it really hit home.
But not everyone is upset by his passing.
An ex writer for SNL tweeted a link to TMZ's coverage of the actor's passing on Saturday with the caption, 'DROWNED IN A HOT TUB. HAHAHAHA.'
Kevin Brennan, who hosts a podcast called 'Misery Loves Company' and often targets other comedians, was slammed for the tweet, of course, but that didn't stop him.
Following an outpouring of disgust, the unrepentant comedian returned to the social media platform yet again to write: 'Am I trending yet?' 
Whats worse is that despite Matthew being clean for the last few years, Brennan told one critic of his post, "I didn't mock it. I just thought it was funny. But I do love it when junkies die."
That sounds like a pretty bitter and lonely dude.
No word yet on funeral details for Matthew, but we'll let you know everything we learn.