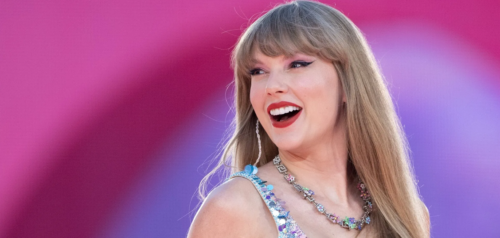 It happened, y'all. Tay Tay has hit the billionaires club!
According to the finance masters at Bloomberg, which runs the Bloomberg Billionaires Index, Taylor Swift's total net worth is now at $1.1 billion, thanks to a record-breaking Eras tour that helped boost the US economy this summer.
Bloomberg said Swift is one of the few entertainers to reach that status based on just her music and performance.
Chris Leyden, director of growth marketing at SeatGeek, said that "Taylor Swift's 'Eras' tour is rewriting the playbook of entertainment economics."
"She's not just a performer — she's an economic phenomenon," Leyden said.
Swift has dominated not only Super Bowl-sized arenas, but local movie theaters as well. In its opening weekend, the pop singer's concert film, "Taylor Swift: The Eras Tour," raked in about $96 million in the box office in the United States and Canada, making it the highest-groatssing concert film domestically for an opening weekend, according to AMC.