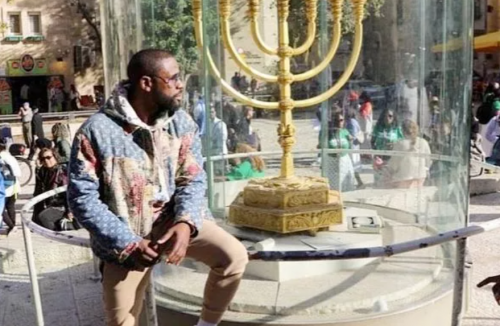 Yesterday champion boxer Floyd Mayweather was one of the many celebrities who posted about their support of Israel after the Hammas massacre at the beginning of the week. Writing on his instagram, "I stand with Israel and Jews all around the world. I condemn antisemitism at all cost. I stand for Peace. I stand for Human Rights! Terrorism Is Never The Answer!"
Last night he took that vow of support to a higher level when he promised to send his private jet, (called Air Mayweather), full of aid.
TMZ first broke the news saying Mayweather was sending his PJ to the Middle Eastern country to deliver food and other supplies, including bullet-proof vests, for Israeli Defense Force soldiers.
A rep for the professional fighter says that the jet is being loaded for the flight this week, and is expected to arrive this weekend with "equipment that will be handed out personally by his pilots," A.J.Ramey, Chris Javier, Sam Kniskern and Freeman Blakney — a roster featuring U.S. Army and U.S. Air Force veterans.
Mayweather was in Israel in 2022 while traveling and fell in love with the people and country.