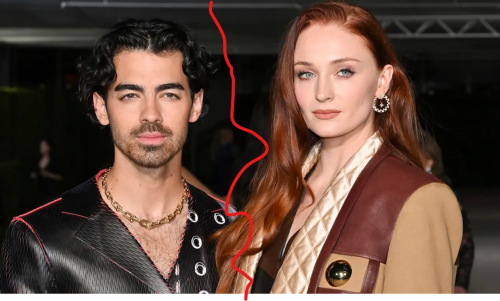 It's been one of the bigger divorces of 2023 and it seemed like it might linger in court for a long time. But Sophie Turner and Joe Jonas have reached an agreement concerning their kids and finances.
The former couple will each get two weeks at a time with their daughters Willa, three, and Delphine, one, until January.
They will also be allowed to travel to anywhere in the US and the UK, meaning that Turner can bring the girls to England, which she claims will be their 'forever home.'
While Jonas will get to take the girls on tour with his band The Jonas Brothers, Turner will get to spend Christmas with them in the UK with her family.
The agreement comes after four days of intense mediation in New York, where the girls are currently staying with Turner. The resolution of custody of the children is expected to clear to way to finalizing the couple's divorce.
Sophie, of course, is staying in New York city at Taylor Swifts house during court proceedings. She will now return to the UK with them, but must bring them back to mr Jonas by October 21st.