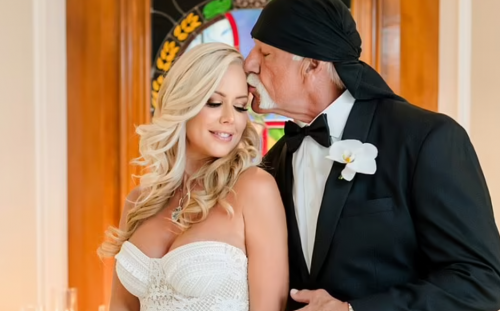 Hulk Hogan, 70, tied the knot with Sky Daily, 45, in an intimate ceremony in Clearwater, Florida, Friday night. This is Hulks third marriage.
New photos show the pro wrestling icon rocking a black tuxedo with the signature skull cap that he's donned throughout his career in the squared circle.
His wife, a yoga instructor, donned an elegant white dress from Rue De Seine for the intimate ceremony with jewelry from The Gold and Diamond Source.
Hogan previously shared a video of the ceremony, including the moment the couple officially married and writing as the caption: 'My new life starts now!'