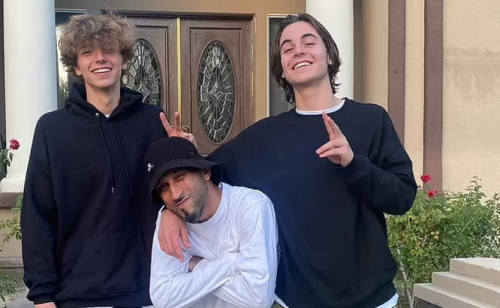 So most of you are aware that Kevin Federline has been living high on the hog for a decade or more with the $40k in child support Britney Spears. And he certainly deserves is. Lately the boys have been with his 24/7.
But does he deserve more than that?
Radar online says it has info that says Kevins attorney, Mark Kaplan, is looking to ask for more. Here's why.
Britney and Kevin share two sons. Jayden James, 16 and Sean Preston, 17. And Sean Preston is the problem.
See Sean turns 18 soon so $20k of that money he gets each month will go away. And I imagine Kevin, who has not worked once since the divorce, is probably pretty use to a $40k a month lifestyle. Especially now that he and his wife have moved to Hawaii.
So will he get it? Maybe. Sean and Jayden live with Kevin full time and the original $40k a month pay out was based on shared custody. So he really has a case there.
Either way, he might want to start socking away that money. He'll lose all the support in 2025 when Jayden turns 18 as well.