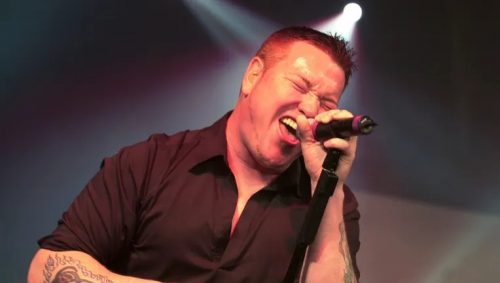 Smash Mouth lead singer Steve Hartwell is in the hospice care, according to multiple outlets, and has just days to live.
The frontman, who is only 56 years old, has now entered hospice care, his manager told TMZ on Sunday.
He has reportedly been surrounded by his family members as he enters his final days.
Harwell has reportedly dealt with the repercussions of years of alcohol abuse. In October of 2021, Smash Mouth fans became concerned for Harwell's wellbeing after he was seen slurring his speech, cursing and making threats at a concert.
A family representative spoke to a reporter with DailyMail and said Steve is resting at home and being cared for by his fiancé and hospice care.'  'My only additional comment is that we would hope that people would respect Steve and his family's privacy during this difficult time.' 
Thoughts and cares.