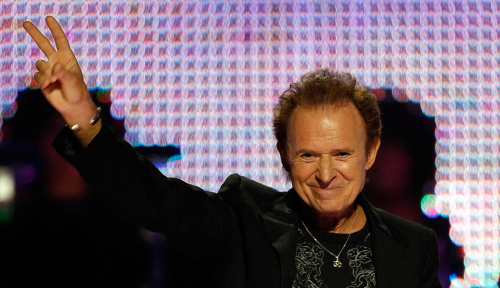 They say celebrity deaths come in threes and losing that many in less than a week sure seems to qualify. Yesterday Smash Mouth singer Steve Harwell and legendary singer Jimmy Buffett a few days before. Now we've lost Gary Wright.
Gary was best known for his 70's hits "Dream Weaver" and "Love is Alive" which he wrote as well as performed.
Gary had been suffering from Parkinson's disease and Lewy body dementia, according to his son Justin who confirmed the news to KABC.
Wright died in his home on Monday morning surrounded by his family and close love ones.
Following news of his death, fellow singer and songwriter Stephen Bishop shared a tribute in honor of Wright.
"It is with great sadness that I received the news of my dear friend Gary Wright's passing," Bishop posted on X, the social media platform formerly known as Twitter. "The attached photos hold precious memories from the very first and last time we shared the stage together, alongside our mutual musical pal John Ford Coley."
Bishop continued, "Gary's vibrant personality and exceptional talent made every moment together truly enjoyable. His legacy will live on for many years to come. I will always cherish the warmth and kindness shown to me by Gary and his wife Rose, and I will forever hold dear the stories he shared with me about days gone by. My heartfelt condolences go out to his family, friends, and fans during this difficult time."