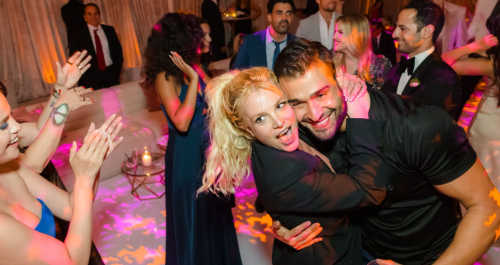 It was just 13 months ago that Britney Spears and Sam Asghari said their nuptials after 5 years of dating. Now that seems to be in peril.
News broke late last night that the pair are separating with Sam being the one to officially file the papers with "irreconcilable differences" as the cause.
That basically means they agree to disagree. Although TMZ and Daily Mail are reporting he was spurred on by cheating allegations against the pop princess. That's the kind of thing that void prenups. yikes.
Britney has yet to comment on the divorce news but she did break her silence by sharing a bizarre Instagram post about vowing to buy a horse 'soon.'
TMZ says documents show that "[Sam] has yet to determine the full nature and extent of the separate property assets and obligations of each party."
And there's more … "There are various items of community and quasi-community assets and debts, the full nature and extent of which are unknown to [Sam] at this time."
I really hope they don't do this messy. My girl can't handle another full blown scandal.
We'll keep you updated.