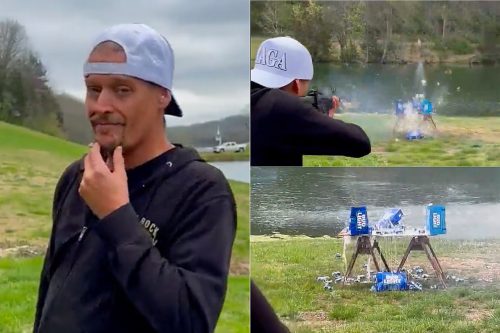 The ridiculously angry rock star, Kid Rock, was so offended upon seeing the promotional campaign with Bud Light and Dylan Mulvany that he took an AR rifle and shot a case of it up to pieces for his twitter followers.
He then said Bud Light would no long be served at the bars he owns. Of course a good week later someone reported the bar was still selling the beer.
But it seem Kid doesn't care as much as the anti woke people would like. He was at a concert at Skydeck in Nashville Thursday night and was sipping the beer. How crazy? Aren't you afraid the bubbles will make you want to wear heels? Asshole.
Hat Tip to TMZ for getting the shots.