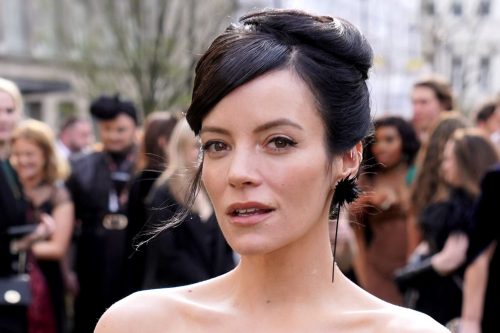 Yikes! You're a pretty active kid if you're losing your virginity at 12 years old, but that's what Lily Allen says was her experience. That and then some.
The singer was talking to the "Life's a Beach" podcast and said that a long time ago when she was "about 12" she and her family went on vacation. She met a Brazilian man and decided to met up with him later than night.
After sneaking out of her family's hotel she slept with the stranger but forgot to return to her suite.
Upon finding her missing her father, actor Keith Allen, called police.
"I woke up and there was police all over the hotel," she continued. "They were literally combing the beach and had T-shirts [asking], 'Is this what she was wearing?'
"I didn't have the heart to say, 'No, I was just losing my virginity'."
Reflecting on the chaotic moment, she said: "It was all a bit traumatic and I didn't have sex again for a while."
Whew, yea maybe wait a while till you can put that shit in better perspective.