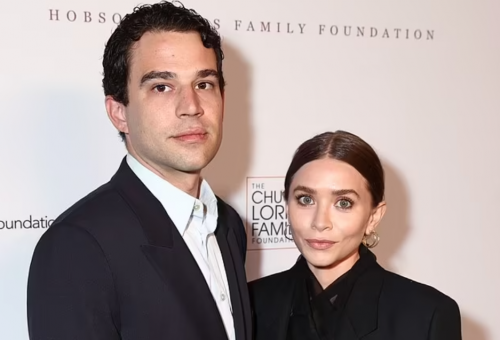 For many of us Ashley Olsen will forever be the little girl who built an empire with her twin sister Mary Kate. But to one little soul she's now Mommy!
Ashley and her husband Louis Eisner welcomed a son named Otto a couple months ago and kept the whole thing quiet till last night!
The actress-turned-designer, 37, wed Eisner, 33, in December in a secret ceremony held at a private Bel-Air residence on December 28.
According to Daily Mail Louis is a bicoastal artist whose mother Lisa Eisner is a famous fashion photographer and jewelry designer for the stars.
TMZ says no one "in the know" said a word about the couples pregnancy and it came as a shock to all the tabloids.