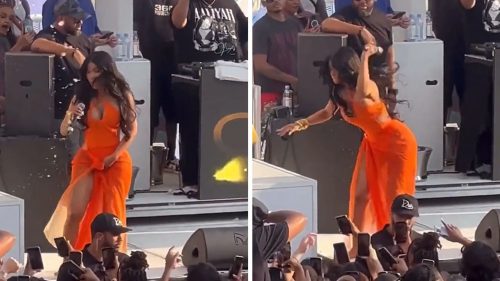 People will buy anything. Two weeks ago Cardi B was doing a set at Drais Beachclub in Las Vegas when a "fan" threw their drink at her while on stage. This prompted the no nonsense rapper to retaliate and throw her microphone back at the person.
As many know, she actually hit a different fan, but the point was made. So how did it end up at auction?
The mic was initially put on sale by Scott Fisher, the owner of The Wave Inc, a Las Vegas-based audio production company that provided sound equipment for the show.
After Cardi threw the mic, Fisher went in and retrieved it from the crowd. He said the proceeds from the sale would go to Friendship Circle Las Vegas and the Wounded Warrior Project.
So what did it sell for? The still working mic was listed on ebay along with a certification letter and display case. It sold for a whopping $99,900 (with $20 shipping) after 122 bids.
That's a bunch of money for a mic used once by Cardi. At least proceeds go to a good cause.