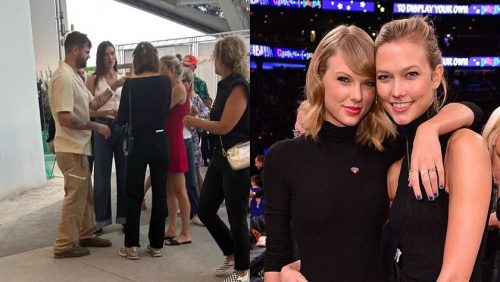 This is just so curious to me. So as some of you know, model Karlie Kloss and Taylor Swift were the best of friends for years. That is till 2019 when they had an unknown falling out and haven't spoken since.
Many believe, myself included, it had something to do with Kloss' close relationship with Scooter Braun who infamously bought and sold all of Taylors music out from under here.
So after 4 years of not speaking… what makes Karlie show up to Taylors last concert. And the way she sat in regular bleacher seating instead of requesting VIP seats. I feel like Tay would have totally given her VIP seats. So why hang with the hoi polloi in the stands when for any other concert you would go to you would sure be in VIP?
Check out this tok. I for one am rooting for a reconciliation. I loved these two together.