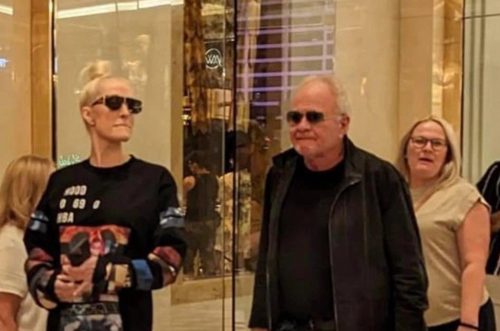 Housewives of Beverly Hills star Erika Jane, 51m may be best know for her wife for hire marriage to Tom Girardi, 83. But when the shit hit the fan about his scamming the poor and elderly out money, she left him.
Now she's been seen out on a date with another senior. Jim Wilkes II. Jim is a spry 72 years old. Jims an attorney who was recently arrested for firing a gun in his home during an argument. She has a type.
The two were seen at Caesars Palace in Las Vegas in a photo obtained by "Blonde Hair Black Heart" podcaster Blake Adam Sunday.
The legal eagle, who was a longtime associate of Jayne's estranged husband, reportedly has been helping the Bravolebrity with her financial woes amid her divorce, with the US Sun reporting that he allegedly sent her just under $500,000.
"Erika filed a summary judgment motion to get herself out of the case, and in response, the law firm noted that Erika was receiving hundreds of thousands of dollars for her legal fees from an attorney named James Lewis Wilkes, II, via Wilkes' law firm," read court documents previously obtained by the outlet.