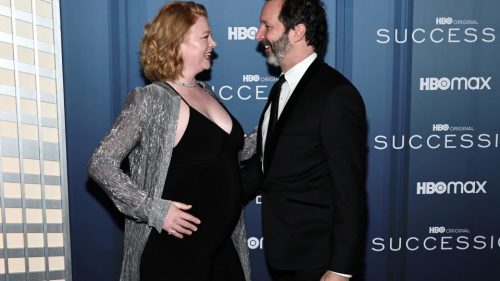 She just watched the series finale of her extremely successful HBO show Succession and now Sarah Snook has another milestone to celebrate!
The 35 year old actress and her husband David Lawson have welcomed a new baby!
"It's hard to express what this show has meant to me," Snook began. "The places I got to go, the immense talent I got to work with…it breaks my heart that it is all over."
"But my heart had to be this full of all the memories, good times, challenges and triumphs, to be able to break at all…so that makes me grateful," she continued.
"I just watched the final episode of the final season of something that has changed my life. And now, my life has changed again. Thank you for all the love and support," Snook added, presumably referring to her newborn.
Congrats!