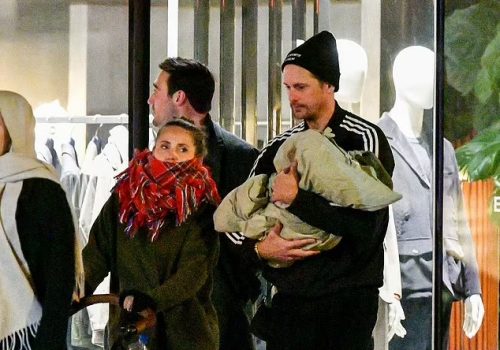 Actor Alexander Skarsgard has confirmed the good news! He and girlfriend
Tuva Novotny have welcomed their first child.
In November people were speculating the pair had a child back in November, when they were seen out and about with a baby. But no one knew for sure.
Skarsgard was at the Succession priemer Monday night when a reporter for Entertainment Tonight congratulated the star on the new addition to his family, prompting his response of, 'Thank you very much.' 
He then showed a cute stuffed animal he had been given at the premiere, explaining, 'I got this on the red carpet,' and sweetly added, 'Thank you, thank you.'
No word on what the sex or name of the child is, but congrats!