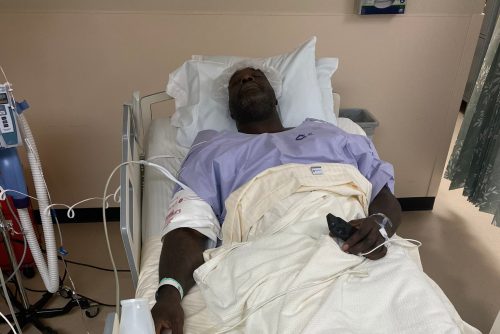 Shaquille O'Neal had fans worried on Sunday when he posted a photo of himself in a hospital bed with no context or explaination.
"i'm always watching @TurnerSportsEJ and @Candace_Parker miss y'all," was all he wrote, leaving fans worried something terrible may have happened. Now we have our answer.
Shaq joked on Instagram that he was in for a BBL (Brazilian Butt Lift) complete with a gif showing his butt growing larger. lol. But after all that it was merely hip surgery. Shaq expressed his thanks for well wishers.