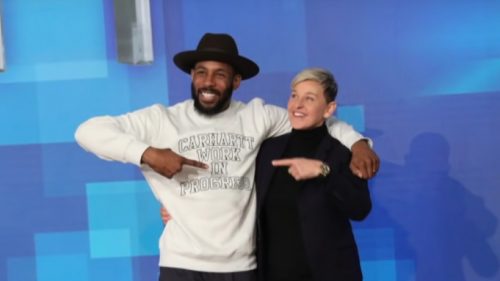 "RuPaul's Drag Race" star Todrick Hall says his good friend Stephen 'Twitch' Boss was under a lot of pressure leading up to his suicide last month.
Hall says that the scandal that hit Ellen in 2020 was the root of it.
In 2020 Ellen was accused by several employees of creating a toxic work environment led by fear and intimidation.
Twitch was sort of cornered and he chose to stick by his boss and this created backlash he wasn't prepared to deal with. Like being called a traitor.
"People were looking at him like, 'Why are you still supporting this woman'," Hall told Page Six.
"I don't know what was going on in his life that may [have led] him to make that decision but I do understand. Right now when I get online some days like right now, if I was in the wrong position of where this abuse would keep happening for years and years and years, there's only so much a human being can take."