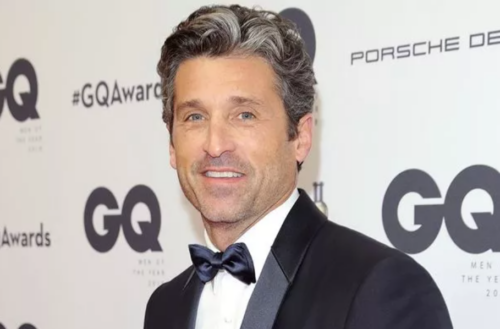 He's been sexy since he first stole my heart in the 1987 teen flick "Can't Buy Me Love," but at 57 Patrice Dempsey is getting People's nod as sexiest man alive!
The news broke last night on Jimmy Kimmel Live, where the hunky actor came out to announce, "I'm just happy they made a decision and it was me this year."
In his cover story, Dempsey played it a little less cool, noting, "I'm glad it's happening at this point in my life. It's nice to have the recognition, and certainly, my ego takes a little bump, but it gives me the platform to use it for something positive."
Dempsey was handed the Sexiest Man Alive torch from last year's winner, Chris Evans, who took over the crown from his Marvel co-star and the 2021 honoree, Paul Rudd. In other recent years, the publication named the Sexiest Man Alive as Michael B. Jordan (2020), John Legend (2019), Idris Elba (2018), Blake Shelton (2017), and more heartthrobs dating all the way back to 1985. 
Introducing PEOPLE's 2023 #SexiestManAlive, Patrick Dempsey. ? https://t.co/4eYnCAG1Zr pic.twitter.com/5V0xVblnaE

— People (@people) November 8, 2023