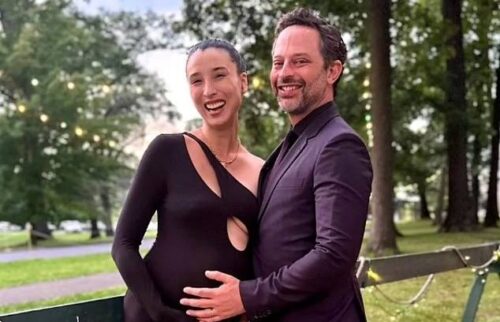 Nick Kroll and his lovely wife Lily Kwong have welcomed their second child!
Kroll, who is currently best known for his hit animated show Brig Mouth and his wife Lily announced the happy news on Instagram and revealed their baby girl is named Gaia Kwong Kroll.
Lily wrote last week: 'Tender moments captured from the first 40 days with our baby girl.
'Emerging from this fleeting period having learned so much from being fully present with Baby G's zen earth angel essence.'
Lily admitted Gaia has already brought 'so much joy and harmony' to their family.
She added: 'Gaia Kwong Kroll thank you for shining your light on us, you've brought so much joy and harmony to our little family already'
Nick and Lily, who already share two-year-old son Leo, married in 2020.