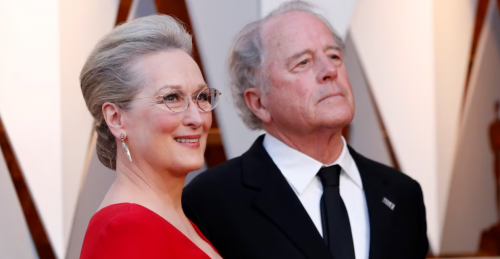 Could Meryl Streep be taking cues from Jada and Will? This weekend Meryl Streep and her husband, Don Gummer, shocked fans by announcing they've been separated for 6 years!
The pair announced the information through a publicist stating they were still married, despite the long separation.
"Don Gummer and Meryl Streep have been separated for more than 6 years, and while they will always care for each other, they have chosen lives apart," the publicist said.
Streep and Gummer have four children: Henry, Mamie, Grace, and Louisa.
The Oscar winner and her husband met back in 1978 when he came to her home with her brother to help her move out of the home she shared with her boyfriend, John Cazale. Cazale had died of cancer recently. He offered his home for her to stay in while he traveled.
They married in 1978 at her parents' home on Mason's Island, Connecticut.