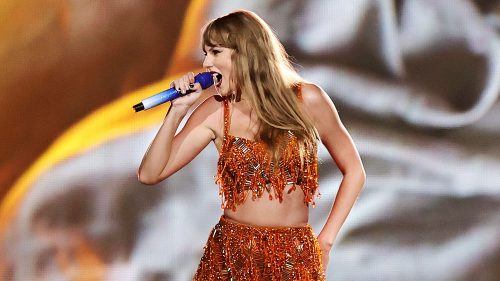 The epic concert film that chronicles the Los Angeles leg of Taylor Swifts insanely successful Eras Tour Concert came to theaters everywhere this weekend. I, gleefully, was at one of those theaters.
The movie easily set a record for highest producing concert film after pulling in $95 – 97,000,000 in box office sales.
The actual numbers need to be crunched to know if it will be the highest grossing October opening weekend. The current top is 2019s Joker, which brought in $96.2m.
Meanwhile, another movie opening, The Exorcist: Believer, reached number two as it earned $11 million from 3,684 theaters, hitting a domestic total of $44.9 million, according to The Hollywood Reporter.
Taylor, of course, spend the weekend hanging out with new beau Travis Kelce and was scene out with him at Nobu on Saturday night.