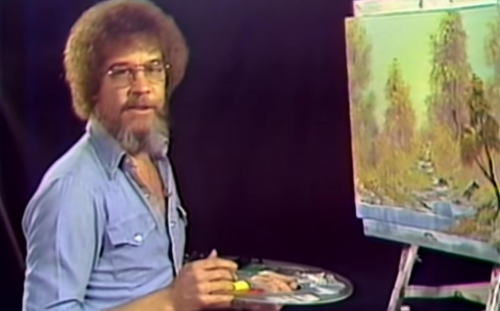 Bob Ross was a staple of 80's television. Anyone whew grew up in the era has spent at least a few lazy afternoons watching Bob paint a river or mountain and whisper about adding "happy little trees" or a "happy cloud".
It never occurred to me that people would or could own them.
But when a Minneapolis gallery announced they had the very first painting Bob ever painted on his PBS show… well people were interested.
"It is season one, episode one of what you would call the rookie card for Bob Ross," Ryan Nelson, who owns the gallery, Modern Artifact, said of the work created in the show's debut, which aired Jan. 11, 1983.

The gallery says it knows what it has and it wants $9,850,000 for the work of art. Though I suspect they're open to offers.