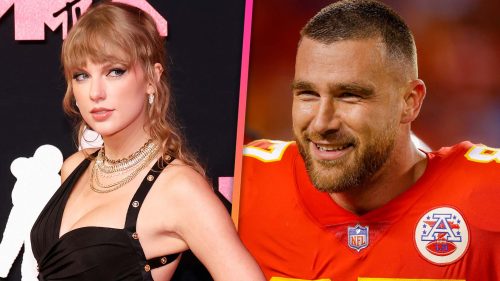 Who would make a good match for queen of pop, Taylor Swift? I think a two time super bowl winner seems like a good start. Enter Travis Kelce.
Rumors flew around all last week that there was something going on, but it's hard to confirm. And it still is. Travis, who plays for the Kansas City Chiefs has a brother, Jason, who plays for the Philadelphia Eagles. (go birds)
Jason made an appearance on the WIP morning radio show today and seemed to confirmed the romance, but people seemed to convieniently miss the "joking" part.
"It's hard to answer because I don't really know a lot about Travis' love life," Jason told the radio hosts. "I try to keep his business kind of his business, stay out of that world." But, he continued, "having said that, man, I think they're doing great and I think it's all 100% true, and I hope this thing goes a mile — no, I'm joking, I don't know what's happening."
A Swifty like myself isn't willing to just blow of the rumors just yet. I still think where there's smoke there's fire on this one, but if we're going strictly by his brothers word, we have to take the whole statement into account.