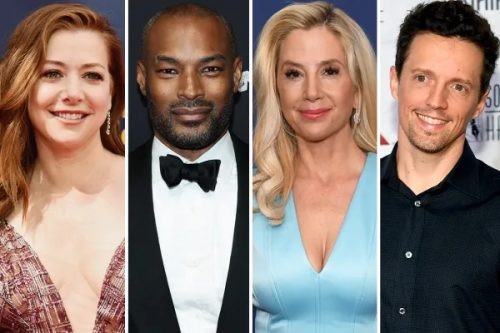 This is one of the better list of stars Dancing with the Stars has ever assembled. For sure.
On Wednesday morning, ABC announced the season 32 cast of Dancing With the Stars on Good Morning America. Joining previously announced cast members Mira Sorvino, Ariana Madix, Charity Lawson, and Jamie Lynn Spears are the likes of Marvel actress Xochitl Gomez, How I Met Your Mother star Alyson Hannigan, and NFL star Adrian Peterson.
"There's something for everyone in this cast," says executive producer Conrad Green. "What's interesting with a lot of our contestants this year is this real drive and excitement about doing it. There's a real passion for it. It's been a tough number of years, one way or another with the strikes going on and all these things. So what I'm hoping we can bring to people is bringing Dancing back and giving audiences a blast of sunshine early in the week."
No word yet on how the show will be affected by the writer/actor strikes, but the show is definitely stacked with better people than they usually get. No random Football player or anything.