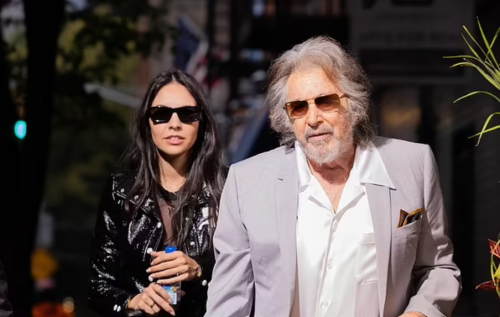 A very old Al Pacino (89 years old) and his waaaay younger girlfriend Noor Alfallah (she's 29) are splitting up just 3 months after Noor gave birth to their son, Roman.
It should come as no surprise that Noor filed for custody of their child, according to court documents obtained by The Blast Wednesday evening.
Pacino and Alfallah had been romantically linked since April 2022, and welcomed their son June 6 at Cedar's Sinai Hospital in Los Angeles. 
The Scarface leading man is already father to three children with two women: he shares 22-year-old twins Olivia Pacino and Anton James Pacino with Beverly D'Angelo; and Julie Pacino, 33, with Jan Tarrant.

I hope he's done having kids that will never know their father.