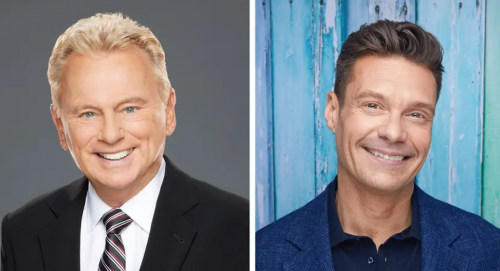 Not many were surprised by the decision to replace TV's Pat Zajak as the host of 'Wheel of Fortune".
Ryan's vanilla like appeal has everything a host needs to not offend the masses and that's all ABC was looking for.
"We are ecstatic to have Ryan as the next host of Wheel of Fortune," said Ravi Ahuja, chairman of global television studios at Sony Pictures. "Ryan loves Wheel as much as we do and is the perfect person to continue the show's four-decade success into the future."
"I'm truly humbled to be stepping into the footsteps of the legendary Pat Sajak. I can say, along with the rest of America, that it's been a privilege and pure joy to watch Pat and Vanna on our television screens for an unprecedented 40 years, making us smile every night and feel right at home with them," Seacrest said in a statement. "One of my first jobs was hosting a little game show called Click for Merv Griffin 25 years ago so, this is truly a full circle moment for me and I'm grateful to Sony for the opportunity. I can't wait to continue the tradition of spinning the wheel and working alongside the great Vanna White."
All kinds of celebs were vying for the position considered one of the cushiest jobs in TV. You tape all 5 nights of shows on Monday, so you essentially work one day a week. And for that, Pat Zajak was earning $12 million a year. So the desire to take the gig over is understandable.