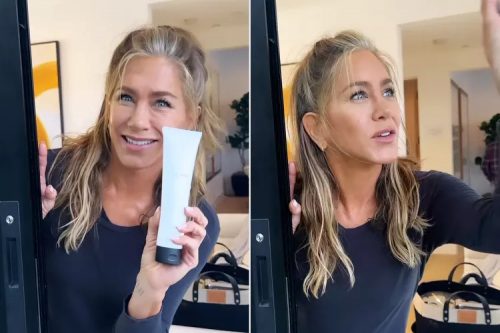 Jennifer Aniston is known for a lot of things. Her comedic acting, her string of hunky exes, and of course her hair. That perfect Aniston/Rachel hair.
So the internet was left without sense when jen showed some silver hair in a promo she did on instagram for her product line, LolaVie!
Her haircare brand announced on Friday that it was releasing its newest product, the Intensive Repair Treatment and Jen pops in via video to give customers a tip on how its best used.
But what set fans off (in a good way) was the tuff of silver hair in her pulled back bangs. Fans praised the star for not hiding her aging.
Check em out!