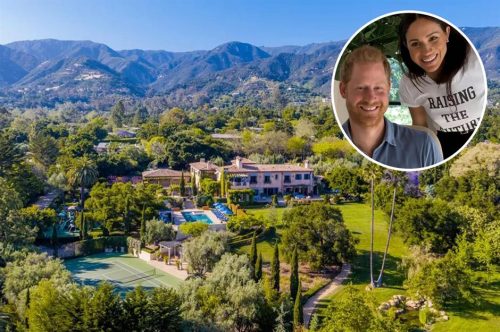 Harry and Meghan have a sprawling mansion in Montecito, California that comes complete with security guards and seems about as safe as a home can get. But nowhere is safe from crazy.
According to TMZ, the Santa Barbara County Sheriff's Office got a call Monday morning around two am. It was security at Meg and Har's place.
Word it 29-year-old Kevin Garcia Valdovinos was held under citizen's arrest by security at the entrance to the property. When cops got there they took him into custody and booked him for misdemeanor stalking. Valdovinos was later released on $2,500 bail.
TMZ also claims "The law under which Valdovinos was arrested indicates whatever he did, he's done before … which makes sense because he never actually made it on the property. We know he told security something that triggered this arrest, though the sheriff is not saying what that was … it's now up to prosecutors to decide the next steps."