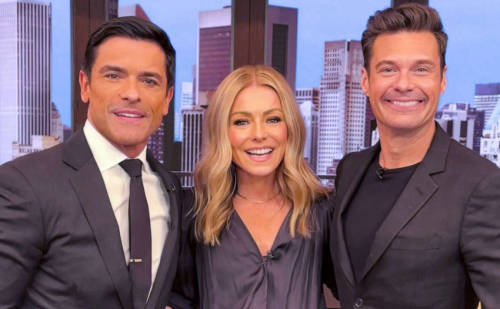 Wasnt but a month ago that Ryan Seacrest said peace out to "Live! With Kelly and Ryan," forcing show runners to bring in Kelly's husband Mark to fill in as the new co host.
Fan reactions have been mixed about the new host line up. Some feel the pair talk too often about their sex life and other think they are perfect together. Go figure.
So this Thursday Ryan is popping in for a visit, this time as a guest.
According to People, the former host is coming on to promote the season finale of "American Idol," which airs on ABC Sunday night, as well as his foundation's upcoming grand opening in Memphis.
Should be fun to see how he reacts to being in the hot seat!