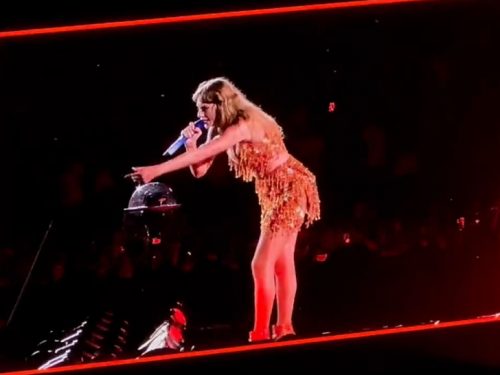 Swifties know, Taylor wont stand for people harshing the buzz for her fans at her shows. That was evident this weekend at the Philly show.
While singing "Bad Blood" during the show, Taylor spotted a security guard harassing a group of concert-goers. 
Taylor paused mid lyric and yelled down to the guard "She wasn't doing anything… Hey! Stop!"  Tons of angles of the incident happening were captured by fans and posted to tiktok.
One angle of the interaction was captured by TikTok user Briana Layfield, who wrote in the caption: "hey @Taylor Swift THANK YOU from all of us on the floor for yelling at that security guard. he was a pain in the ass the entire night and the fact that this happened during #badblood made it even better." 
That video is posted below. But whats more is a girl claiming to be the one Taylor was defending commented saying the guard was taken out and that they got free tickets for the following nights show. But we can't confirm that.