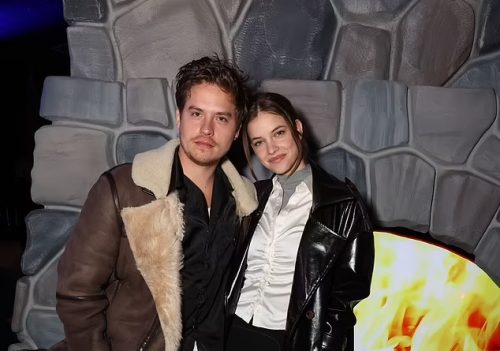 Dylan Sprouse and Barbara Palvin have let on that they are engaged after 5 years of dating!
Though they've yet to publicly confirm their engagement, Barbara was pictured sporting a sizable diamond ring on her left ring finger earlier this month.
She sported a gold band with a large diamond while hanging with Dylan and mutual friends during the Mammoth Film Festival on Thursday, March 2.
A source told ET that the Hungarian supermodel, 29, has 'been showing off her ring to people' since the former child star, 30, popped the question and 'are so happy.'
They continued: 'They're always very in love with one another and by each other's sides, but they're even happier than usual. They can't wait to start this new chapter together.'