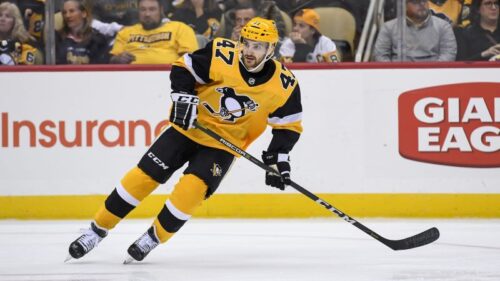 Adam Johnson only played a year with the NHL's Pittsburgh Penguins when he was traded off to a team in Europe called the Nottingham Panthers.
He was playing with his team in October when a player on the opposing team accidentally (by all accounts at the time) slashed Adams throat with his skate blade.
This has happened before, but it's usually goalies due to all the commotion around the net and that they tend to keep their heads low to the ground to see the puck. But this is the first time charges have been raised over such a death.
Detective Chief Superintendent Becs Horsfall said the investigation "launched immediately following this tragedy," and the department has "been carrying out extensive inquiries ever since to piece together the events which led to the loss of Adam in these unprecedented circumstances," per the Washington Post.
Horsfall said the investigation has support from the health and safety department at Sheffield City Council and that his team has been "speaking to highly specialized experts in their field to assist in our inquiries" in the statement.

And while the suspects name is not listed due to UK laws, we already know that the opponent is Matt Petgrave. So I assume he's the suspect.