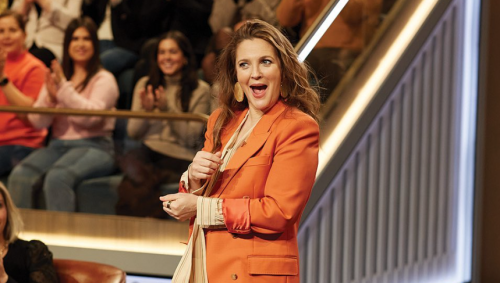 Last month when the writers strike was still in full swing, Drew Barrymore attempted to return to the airwaves in an effort to keep the show going with scabs in place of the regular writers. Now it's coming back to bite her.
The shows season 4 is set to return on October 16th. Her original bid to start the show during the strike was canceled after a great deal of backlash. But the existing writers, despite the strike being over, aren't willing to support the show that didn't support them.
All three co-head writers previously employed on Barrymore's program — Cristina Kinon, Chelsea White and Liz Koe — have declined offers to return, the Los Angeles Times has confirmed. The show is in the process of interviewing new writers in compliance with guild rules.
"I am so excited to see what Drew has in store for season four," said Wendy McMahon, president of CBS Media Ventures, in a statement before the premiere was pushed back.
"From launching during the height of the COVID-19 pandemic to successfully pivoting to a groundbreaking half-hour format, this show has demonstrated spectacular resilience and creative agility on its journey to becoming the fastest-growing show in daytime. We couldn't have a better partner in Drew Barrymore and look forward to bringing our fans and station clients alike new episodes this fall," said McMahon.