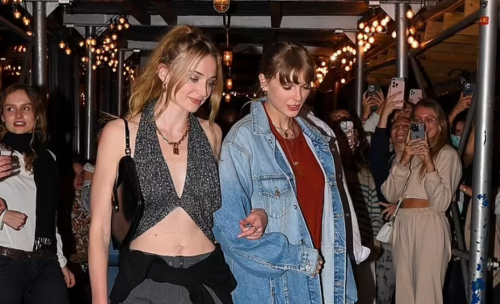 You sure know you've got a good friend when they let you and your two kids move into their Manhattan apartment while you go through a sticky divorce. It also helps if your friend is the biggest pop star on the planet.
Sophie Turner was seen coming out of Taylor Swifts home in downtown New Tork one Wednesday and a bunch of men were seen moving suitcases and kids toys into the home.
Sofie and soon to be ex Joe Jonas are deep in a messy divorce and the pressure of disrupting your kids day to day life is certainly weighing on her. So to be able to move in somewhere familiar and safe is likely a great form of comfort.