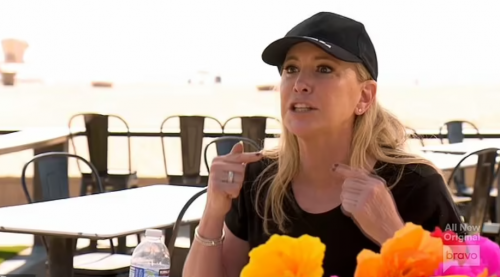 Bravo 'Housewives' aren't strangers to drama, but things just got real for Orange County's Shannon Beador.
The reality tv star was arrested for DUI and a hit-and-run after she struck a house with her car in Newport Beach, LA on Saturday night.
TMZ reports the reality personality, 59, drove her car onto a residential property and clipped the house, law enforcement sources revealed.
Beador is then said to have turned back onto the road and continued driving, before parking her car in the middle of the street and getting out with her dog.
Beador acted like she was 'taking a walk' when police arrived at the scene after receiving a 911 call. The star was said to have 'appeared wasted' and was taken into custody.
Police also seized her car as part of their investigation into the damage to the home.
This is on the heels of Shannon calling out one of her costars, Gina Kirschenheiter, for getting a DUI! So that couldn't be worse timing.