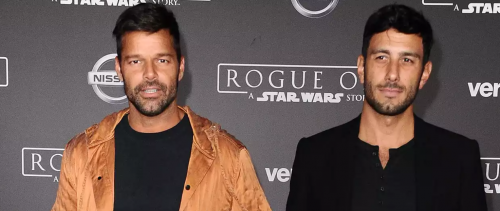 Six years of marriage in the world of celebrities is often considered a decent run for two people. So it goes for Ricky Martin and husband Jwan Yosef who announced Thursday they were divorcing after 6 years.
"We have decided to end our marriage with love, respect and dignity for our children and honoring what we have experienced as a couple all these wonderful years," the Puerto Rican superstar and the Syrian-Swedish artist said in a joint statement.
"Our greatest desire now is to continue having a healthy family dynamic and a relationship centered on peace and friendship to continue the joint upbringing of our children, preserving the respect and love we have for each other," continue the ex-couple, who share two kids: daughter Lucia, born in 2018, and son Renn, born in 2019. (Martin previously welcomed twin sons Matteo and Valentino, born in 2008, whom he'll continue to raise as a single parent.)
Martin, 51, and Yosef, 38, had a thoroughly modern relationship, having first met on Instagram back in 2015. I guess one slid into the others DM's and it was instant magic.