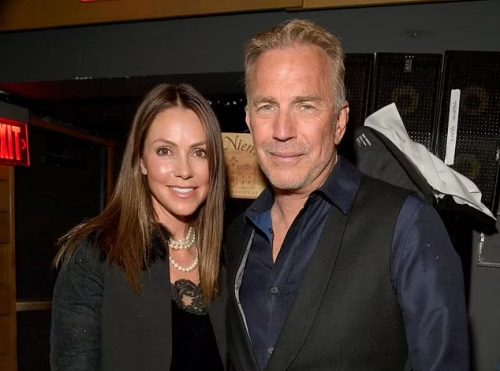 Lets be clear about something. 20 years of marriage is a long time. In Hollywood it's practically two lifetimes. So when a marriage of that length ends, there is going to be a payout!
But lets also remember that Child Support is for the kids. And if Kevin Costners soon to be ex, Christine, can justify that these kids need $250k to get through a month, she'll get it.
Fans seem horrified at the thought of so much money being thrown about, but these kids are in private schools, wear expensive clothing and drive nice cars. And just b/c dad throws them out, doesn't mean that should stop!
The couple shares three children together, Cayden 16, Hayes, 14, and Grace 13. Costner also has four adult children from previous relationships.
'It is with great sadness that circumstances beyond his control have transpired which have resulted in Mr. Costner having to participate in a dissolution of marriage,' Costner's publicist Arnold Robinson said in a statement in May.
Costner and Baumgartner, a former model, began dating in 1998 before getting married at his Colorado ranch in 2004.