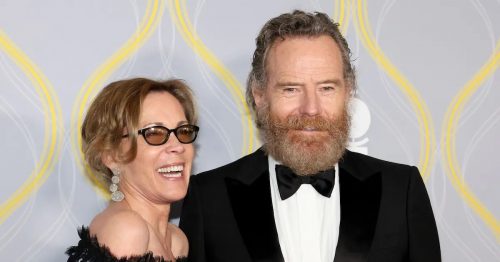 Bryan Cranston is one of the lucky actors to strike it rich on TWO television shows in his career. That's rare. He first found success as the father on "Malcolm in the Middle," and then, of course, as meth dealing Walter White on Breaking Bad.
Now Bryan says he's giving all that up to spend more time with his family. Come 2026 he hopes to be living with his wife Robin in France.
In a new interview with British GQ published on Thursday, Cranston said that throughout his decades-long career, Dearden's always been the "plus one, she's been the wife of a celebrity" and has had to "pivot and adjust her life based on mine."
"She has tremendous benefit from it, but we're uneven. I want to level that out. She deserves it," he added.
"I want to go for day trips and have the fire in the fireplace and drink wine with new friends and not read scripts," he said, going on to clarify that in no way, shape or form does this adventure include work.
"I'm not going to be taking phone calls," he continued, adding that he will be 70 by that time.