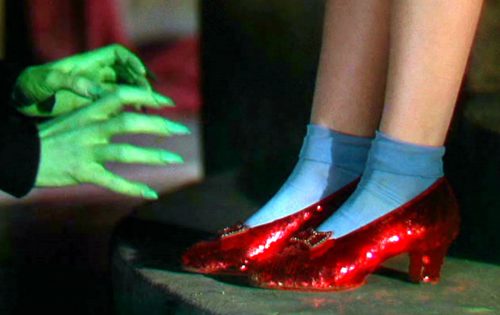 They're considered by many to be the Holy Grail of movie memorabilia. The Ruby Red Slippers worn by Judy Garland as Dorothy in the Wizard of Oz.
Back in 2005 the slippers were stolen from the Judy Garland Museum in the actress's hometown of Grand Rapids, Minnesota. In 2018 the shoes were recovered, but there was no arrested.
Even a staggering $1 million dollar reward for information did not help police get answers of who stole the shoes.
Now police have arrested and charge 76 year old Terry Martin, claiming he was the one who shattered the glass case containing the shoes and stole them in the middle of the night.
A Minnesota newspaper contacted Martin who was quoted as saying, "gotta go on trial. I don't want to talk to you."