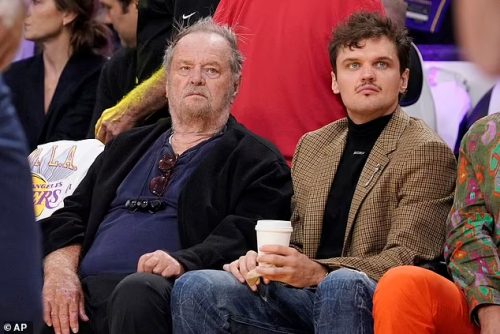 If you were wondering what acting legend Jack Nicholson was doing these days, it seems he's spending time with loved ones and routing for his beloved Lakers.
Jack was seen at the Crypto.com Arena Saturday night as the Los Angeles Lakers once again took on the Denver Nuggets in the Western Conference finals. And he brought along look a like son, Ray.
Ray is 31 years old and looks like a younger version of the old man. Ray is also an actor and was last seen in movies like Licorice Pizza and Something From Tiffany's.
Jack was looking a little worse for the wear, but he is 86. So cut him a break. lol