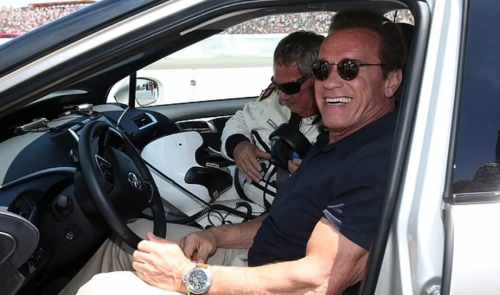 Arnold Schwarzenegger was not hurt on Sunday when he was involved in a car accident in West Los Angeles.
According to TMZ, the 75-year-old actor was driving around the city when a bicyclist 'suddenly swerved into his lane and made contact' with his car before he had a chance to slow down.
Three witnesses on the scene confirmed the details to TMZ as well as police.
The biker was taken to the hospital for her injuries and was last said to be in stable condition.