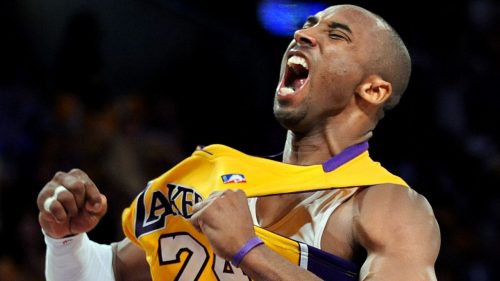 A signed Kobe Bryant Jersey from the Los Angeles Lakers is coming to auction and could promise to bring in huge money.
Sotheby's is putting Kobe's team shirt on the chopping block where estimates say it could reach as much as $7,000,000!
And often when they assess sports and entertainment memorabilia they guess significantly lower than is eventually realized. Emotions run high at these auctions and take on a life of their own.
The jersey was worn by Bryant, a five-time NBA champion, over 25 games, Sotheby's said in a statement announcing the auction.
Bryant's jersey is the same one he wore in Game 2 of the Western Conference first round 2008, when he made a 3-point shot, screamed in excitement and grabbed the jersey after giving the Lakers a 14-point lead against the Denver Nuggets.