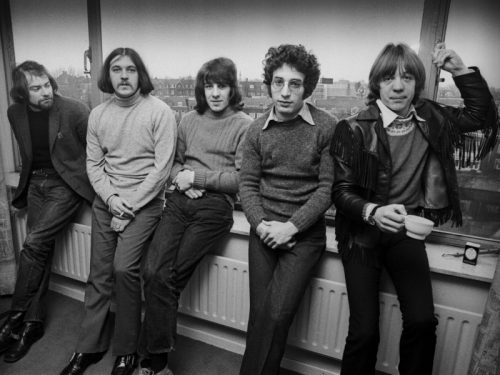 A number of you may not even know who Procul Harum is. Their band, at least by name, isn't heard very often. But they had one song in particular that many legendary musicians have said is one of the most well-crafted songs ever written. It's called "Whiter Shade of Pale". (video below)
Keith Reid wrote the bands songs. Now the band is confirming he has passed away at age 76.
"We are sad to hear of the death of Keith Reid," a statement on Procol Harum's Facebook page read. "An unparalleled lyricist Keith wrote the words to virtually all Procol Harum songs, as well as co-writing the John Farnham hit 'You're the Voice.' His lyrics were one of a kind and helped to shape the music created by the band. His imaginative, surreal and multi-layered words were a joy to Procol fans and their complexity by design was a powerful addition [to] the Procol Harum catalogue. Our thoughts go out to his family and friends."
RIP poet.